Find out more about our Grow Groups:
Grow Groups are a way to mature in your faith and to explore ways the Gospel informs our lives and empowers us to live every day for Christ. These groups focus on equipping believers to live out their faith.
Fall 2020 Grow Groups
MasterLife 3 & 4 (The Disciple's Victory & The Disciple's Cross) (Starts Aug. 23rd)
"MasterLife is an excellent family of resources to guide both new and experienced believers to develop lifelong, obedient relationships with Jesus Christ." There are four, six-week studies in this series: The Disciple's Cross, The Disciple's Personality, The Disciple's Victory, and The Disciple's Mission.
This Grow Group will work through the latter two studies.
---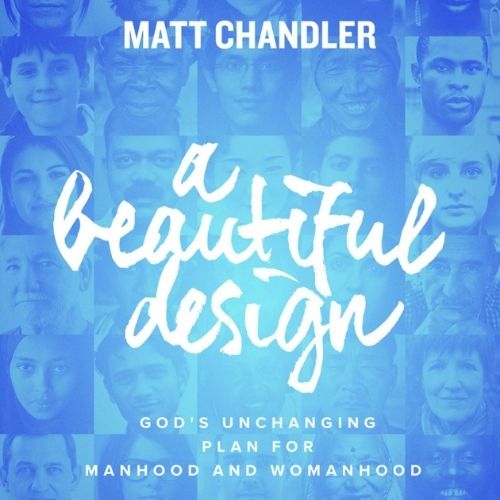 A Beautiful Design: God's Unchanging Plan for Manhood and Womanhood (Starts Sept. 20th)
In this 9-session study, pastor Matt Chandler gives evidence that God's plan for man and woman is the ultimate design. And life lived within this beautiful and unchanging design leads to our greatest joy."
---
The Church and the Racial Divide (Starts Sept. 20th)
"In light of racial tension in America, many Christian leaders are talking earnestly about racial reconciliation. The average Christian may not fully understand why racial reconciliation is a gospel imperative. And the average pastor may not know how to pursue it. This Bible study features a multi-voice video series from evangelical leaders that sheds light on issues of race, culture, and the gospel, and equips small groups to take action." (6 sessions)
---
Take Courage: A Study of Haggai (Starts Oct. 4th) - Women-only Group
Do you ever feel like the happy ending of your story is a million miles away?
In this 7-session study on the Book of Haggai, learn to walk confidently in your calling, stay motivated despite opposition, and courageously invest your life in God's purposes, trusting Him for results you may never see in this lifetime.
To join a Grow Group, register here: https://connectmetoday.org/growgroups